"He was on the golf course and had gotten a phone call from his Dermatologist…"
Larry and Nancy - Caregiver Patient
The following perspective represents both the emotional experiences and personal view of an individual clinical trial participant. These experiences and views are not necessarily typical of all clinical trial participants. Clinical trials are not treatment, but are a type of research that investigates experimental medications and may not demonstrate a benefit for participants.
Title: Larry and Nancy 4:50min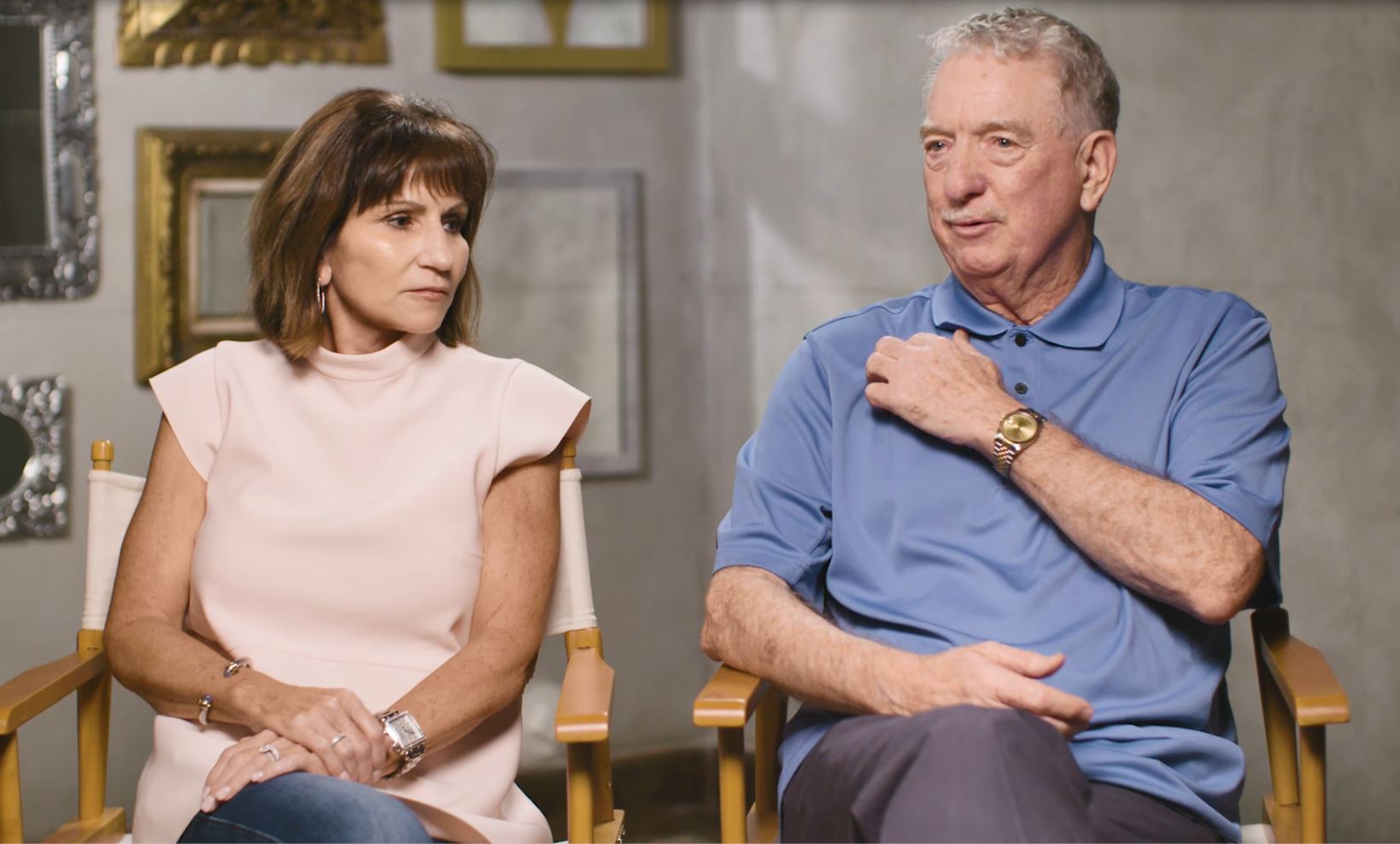 Title: Larry and Nancy 4:50min
In this video, Larry and Nancy discuss their experience with his Melanoma Clinical Trial.
"I noticed a red spot on my shoulder and didn't think too much about it. But after a few more days it didn't change. Nancy recommended that I ought to go get it checked.
Six days after the biopsy, he told me that it's a stage 3-B melanoma. They did surgery and took out a couple of lymph nodes. A few days later one lymph node was clean, and the other had 10% incursion. The standard of care was to have another surgery. They did that and started to monitor me.
On the third monitoring visit, I had 50 brain tumors and 3 in my lungs.
We decided to enroll in a clinical trial.
From the time that we had a [trial] appointment, we knew in the greatest of detail where we had to go, what time we had to be there, even down to what elevator we had to take. We only had to focus on showing up and reading the documentation.
"I felt a lot better, because we had a plan and all we had to do was execute the plan" – Nancy
There was never a moment that we had to spend any time thinking about making an appointment, where is the appointment going to be, how do we get there?" – Larry
More Stories
More Stories