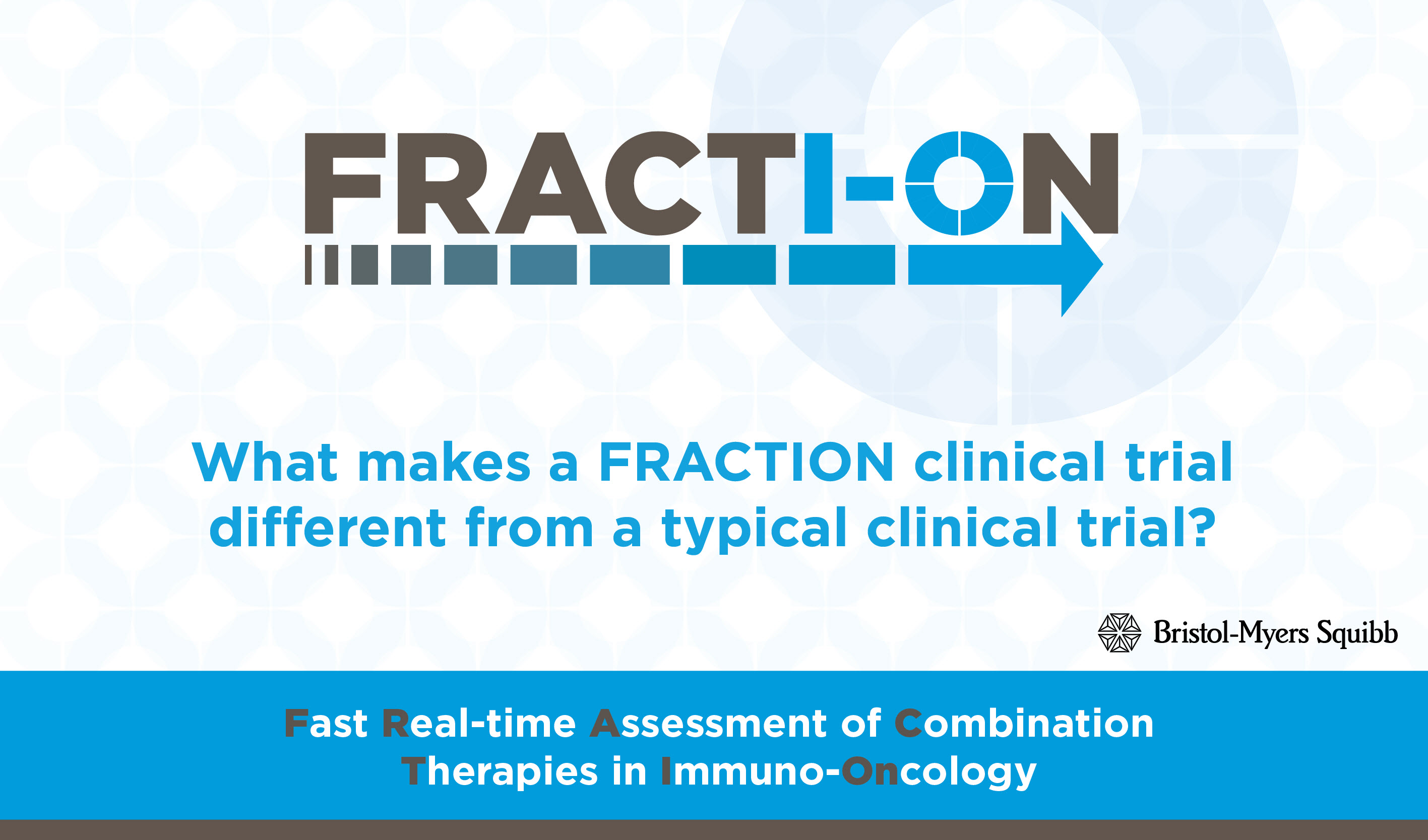 See what makes a FRACTION study unique 2:54
Thank You for Considering a Clinical Trial
Everyone's cancer is different. A study drug combination that works well for some may not work as well for others.

Bristol-Myers Squibb created an innovative clinical trial plan that allows each person who takes part to receive different treatment options, depending on their individual response to the study drugs.
That means, if the first study treatment option that is assigned to you works, that's great! You'll continue with that study treatment. But, if the study treatment option doesn't work well, you may be able to try another study treatment option. We call this clinical trial plan FRACTION.
Below you will find three clinical trials that are currently recruiting patients in Lung Cancer, Gastric Cancer and Renal Cell Carcinoma.​
Here's what to do next
Click on the title of a clinical trial for more detailed information, including locations that are recruiting patients.​
If you and your doctor feel that a trial seems right, register at a location convenient for you.​
A member of the study team will contact you to start the screening process. This will help determine if you are eligible to take part in the trial.​

Please note, not all studies may be enrolling at this time. Check back often for updates.