Your patients and clinical trials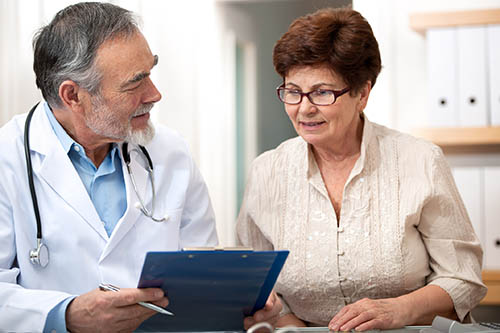 Your patients and clinical trials
When a patient is considering a clinical trial, they will probably have a lot of questions for their current physician. Below you will find information that may help you and your patients have an informed conversation about clinical trials.
Question:
Why do people take part in clinical studies?
Answer:
People take part in clinical trials for a variety of reasons that are unique to them. Some people may decide to take part for reasons like: * to help researchers better understand a disease * to help researchers find potential new treatments for future patients * to get access to experimental medications
More Questions
Question:
What are the benefits and risks of participating in a clinical trial?
Answer:
Keep in mind that each person's experience is unique. Some people may experience risks, while others may not. Examples of some of the risks you may face are: • Study drug risks, called side effects, may be caused by the study drug(s) themselves • Study procedure risks may be caused by doing procedures like x-rays, by dyes in CT scans, or by needle punctures from blood collection
Read More